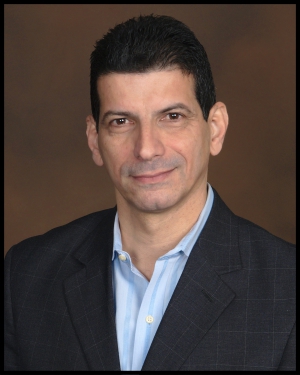 Raymond G.
Arias
President & Founder
Office:
813.319.3969
Mobile:
813.766.5118
Fax:
813.322.3909
E-mail:
RARIAS@KSIFA.COM
Investment Adviser Representative With Kovack Advisors, Inc.

Registered Representative With Kovack Securities, Inc. (KSI)
Certified Estate Planner™ (CEP®) 
Florida Licensed, Life, Health, and Variable Annuity Agent (Lic. #A008099)
Licensed General Securities Representative (S7 & S66)

Graduate of National Aviation Academy, Saint Petersburg, FL

US Army Veteran

Private Pilot
Raymond a husband and father of three boys, was born in the city of Matanzas, Cuba, and immigrated to the U.S. in April of 1971 at age eight along with his mother, Juana Esther Arias, and his two younger brothers.   His father Ramon was allowed to immigrate to the U.S. in May 1972.   Raymond is a proud Naturalized American citizen!  He grew up in the city of New Orleans, Louisiana and Tampa, Florida.   He served honorably in the US Army in the mid 80's.  Raymond embodies escaping tyranny and fulfilling the American dream.
Raymond, a financial professional of more than twenty years, first entered the financial services arena prior to the stock market crash of October 1987.  Today, Ray is focused on the challenges facing pre-retiree and retirees alike.  Helping clients evaluate the risks of uncertainty while working towards their financial goals and objectives.  Raymond is registered as Investment Adviser Representative with Kovack Advisors and as a securities professional (broker) with Kovack Securities, Inc.  He is a licensed life, health and variable products insurance professional.
An estate consists of all the things you may own, control or have an interest in, whatever it is worth, and wherever it is located.  Estate planning is comprised of the financial estate and the legal estate.  Raymond, a certified estate planner, coordinates, assist and works with your legal and tax professionals to maximize estate outcomes, both while you are alive and after your demise.  Estate conservation with regards to tax avoidance and Long-term-care are topics of focus.
Raymond is a licensed private pilot and enjoys flying complex high-performance aircraft like the Commander 114-B.  He is serious about cooking, be it gourmet or down-home & deep fried! He is not shy about bacon, butter or pork.  When it comes to sports cars Porsche and C8 Corvettes are what he enjoys.  Raymond's core belief in the creator God is based on the knowledge and truth contain in the books of the Bible.  He understands and lives by the rule of helping others to prosper and win.   Raymond acknowledges that all he has are gifts from the creator God on high, whether the gifts be knowledge, wisdom, understanding, health, family, friend or prosperity.